This business paid a fee to be listed on Offbeat Wed because they feel their products and services are a great fit with offbeat philosophies… and we agree.
Learn more about our ads.
By far the most popular ring from my last roundup of men's wedding bands was the one with carbon fiber inlay. Which makes me go hmmm, are offbeat grooms (and/or ANYONE who fancies wedding bands with a masculine aesthetic… that means YOU lesbian brides, nonbinary nearlyweds, and androgynous hotties) hankering for more men's wedding bands with unexpected design elements?
Cuz let's be honest here: the whole concept of men's wedding bands is inherently problematic. All we're talking about are wedding bands that are a bit thicker, less focused on gemstones, and with a more masculine vibe. There's nothing gendered about these bands… they're perfect for fingers of all identities!
Now grab your partner and let's go shopping for men's wedding bands that are actually for anyone…

[Click on each photo to learn more about each ring]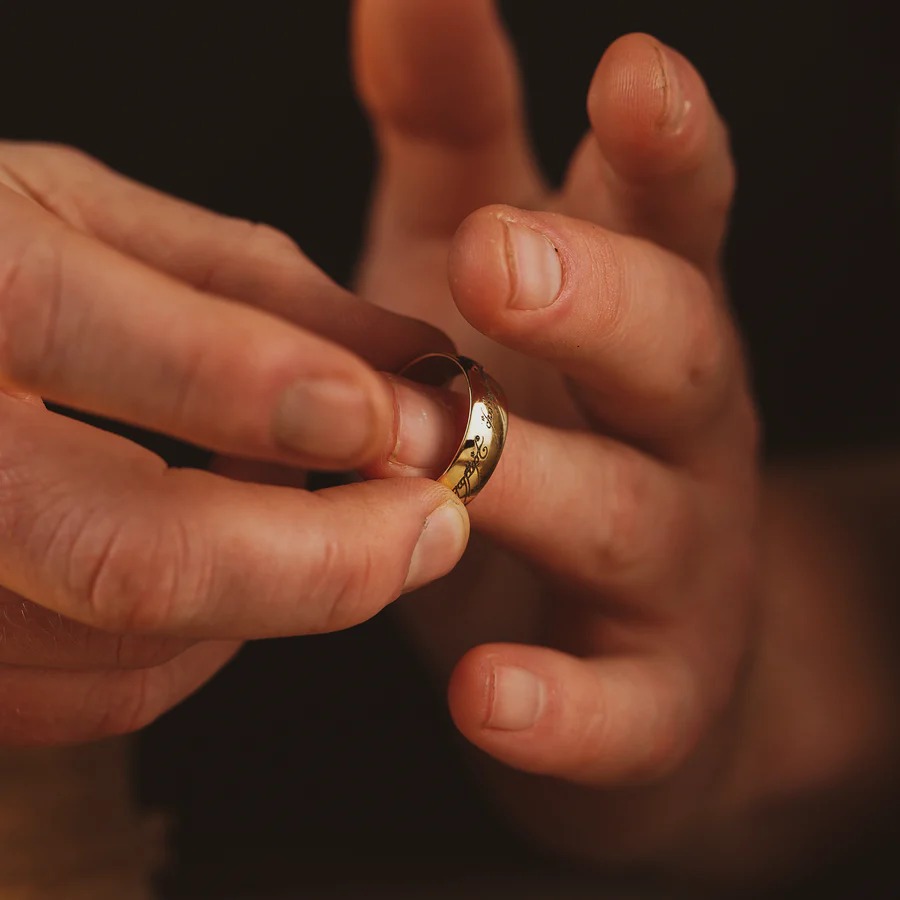 Is your partner a Tron fan? I found their wedding band! Or here it is again with a double inlay and more color choices.
Related Post
10 unbelievable men's wedding rings
Fell in love with a ring that you can't find anywhere? Want to express your love of dragons or computers at the same time you... Read more
This ring has a fabulous wibbly wobbly turquoise inlay! Doesn't it kind of look like a river?
How great are these adventurous men's wedding bands? Let's hear it for people of all genders who are rocking that hot wedding ring STYLE!
Didn't find the men's wedding band that you're looking for?
Well, lucky for you our readers have even better taste than we do… browse the men's wedding bands that are trending with our readers this month in the Offbeat Wed Shop