This post features affiliate links, so if you make a purchase after clicking a link, we may receive a commission. These paid links help keep our website free for everyone to enjoy.
We wanted to bring to your eyeball's attention a few of our favorite Etsy nontraditional wedding dresses. Or should we say, a few of YOUR favorite nontraditional wedding gowns from Etsy? The TLDR version is we watch our affiliate sales stats closely, and then update our curated shop with our fave products that real Offbeat Wed readers purchase! That means y'all were the ones who actually curated this line-up of gorgeous nontraditional wedding dresses yourself.
Let's get into YOUR favorite nontraditional wedding dresses from Etsy
From black wedding dresses to colorful wedding dresses, it's abundantly clear that Offbeat Wed readers have great taste. The facts are the facts.
Black Gothic Sheer Tulle Wedding Dress
Truthfully, y'all seem to love all the black gothic wedding dresses from Sherbon Clothing!
Offbeat readers adore this Off-Shoulder Green Wedding Dress
We've mentioned this dress in our Pagan wedding guide too!
This gorgeous grey nontraditional wedding dress has flowers!
And omfg it's on sale for 10% off!
This viking wedding dress is a fave for winter weddings
Plus KMK Designs is one of our favorite wedding dress vendors.
Related Post
17 of our very favorite long sleeve wedding dresses
We KNOW you love a good long-sleeved gown. I decided to go back into the long sleeve wedding dresses archives to find the most gorgeous,... Read more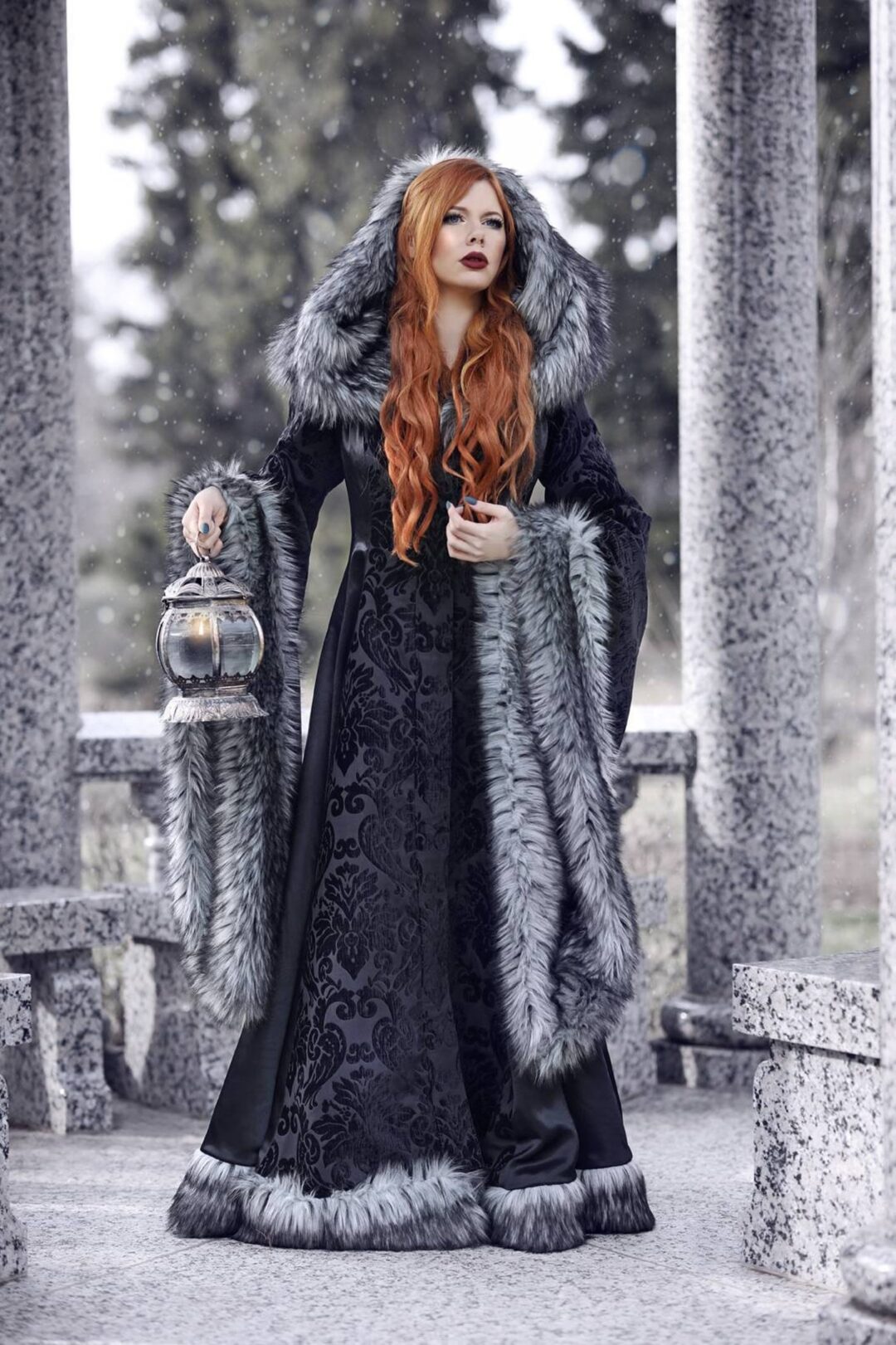 This handmade backless floral wedding dress is a dream
Everything from Nelli Uzun's shop is divine! You can tell it's all inspired by French and Russian haute couture.
Black Gothic Wedding Dress
Honestly, all the nontraditional wedding dresses on Anny Dress For You will guarantee you www dot slay dot com!
Want to see even MORE dresses that are real-time trending with our readers?
The Offbeat Wed Shop is updated weekly with wedding dresses, shoes, invitations, suits and more that are trending with our readers this season.