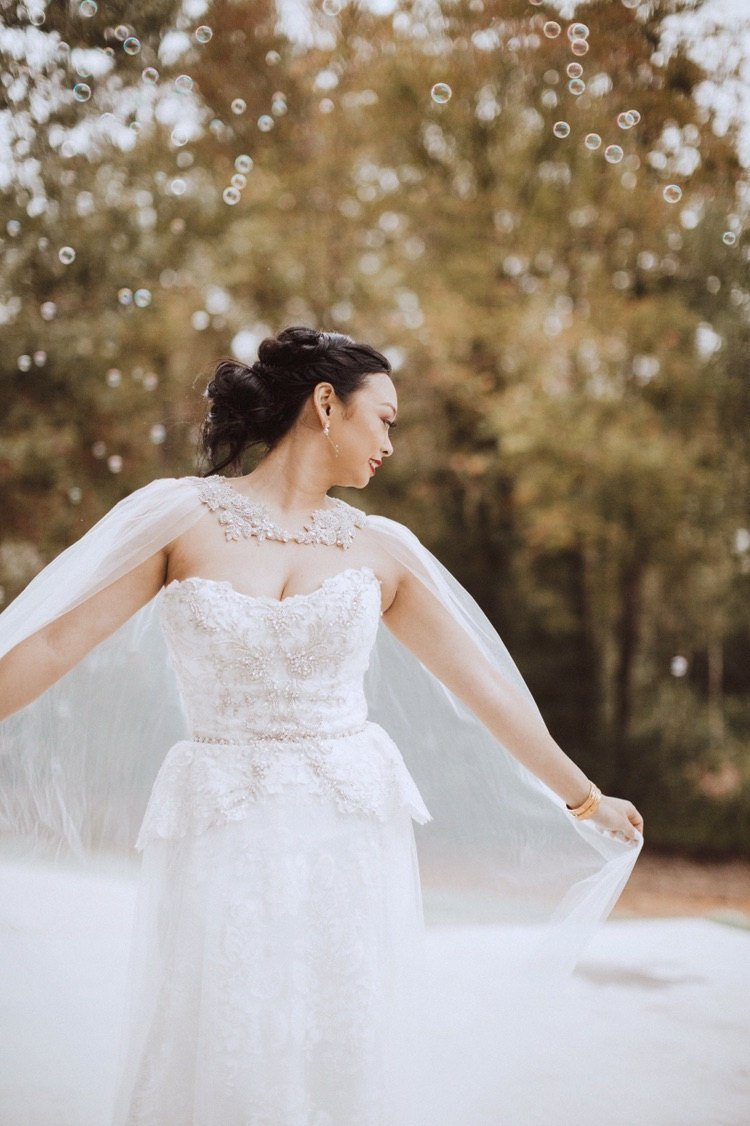 One trend I'm super excited about is a wedding cape. Or capelet. Or royal-as-hell cloak. Either way, I love it in addition to a veil, in lieu of a veil, or just as an accent that'll have everyone ogling in the best kind of way. Since our last roundup of capes, I've seen some serious doozies. Gorgeousness abounds.
Benefits of a wedding cape: won't cover up an elaborate hairstyle, covers your shoulders in a modest setting like a church, gives us major ethereal vibes, and TURNS YOU INTO AN ACTUAL SUPERHERO. Let's see what kind of glam, colorful, and chic wedding capes we found…
BONUS CAPE! For your costume or Halloween wedding, send mama down the aisle in this… or maybe your officiant!?