Elizabeth and Scott eloped at the iconic Generation Records! This unique elopement in the West Village of NYC is a wonderful example of creating a wedding day that's authentic to who you are as a couple. Elizabeth and Scott got married amongst their favorite records in a stunning all black ensemble with their four-legged flower girl and parents by their side. Laura Diliberto Photography captured this unique rock 'n' roll elopement in a record store, and we just love the relaxed (and punk!) vines, plus the bright pop of color from Elizabeth's bouquet!
Let's spin the sweet sounds of love, baby!
Can you imagine getting married at the infamous Generation Records?
We can't decide what's cuter…This four-legged friend or her flower collar!
Who needs an arch with this iconic backdrop of albums?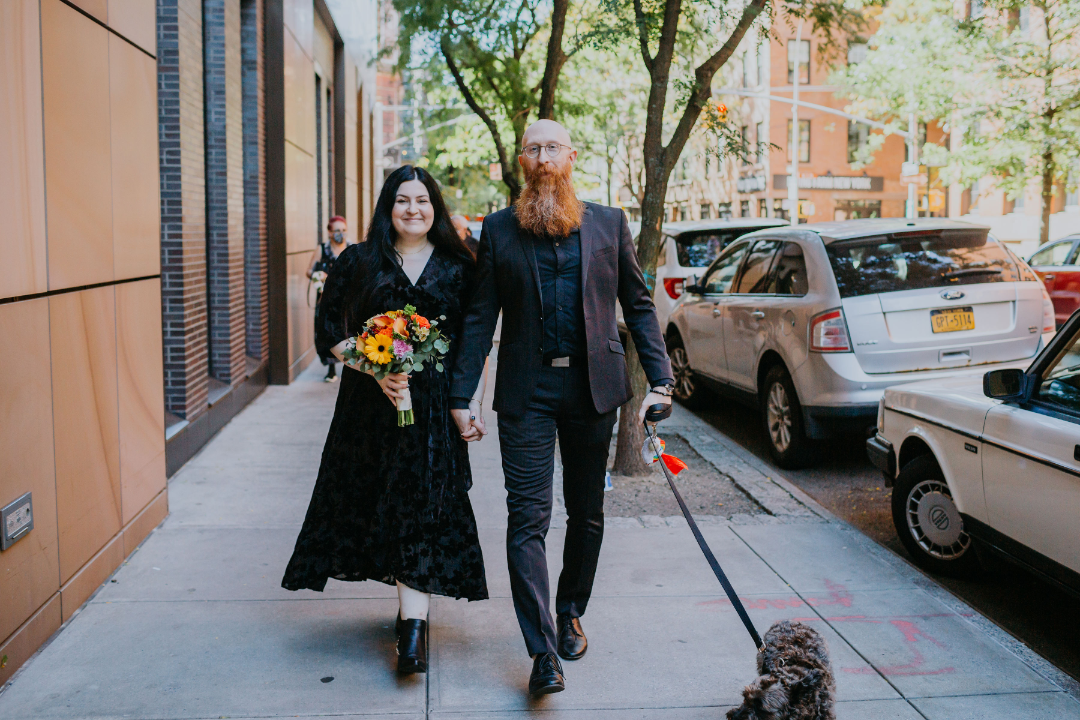 Vendors behind this rock 'n' roll elopement: